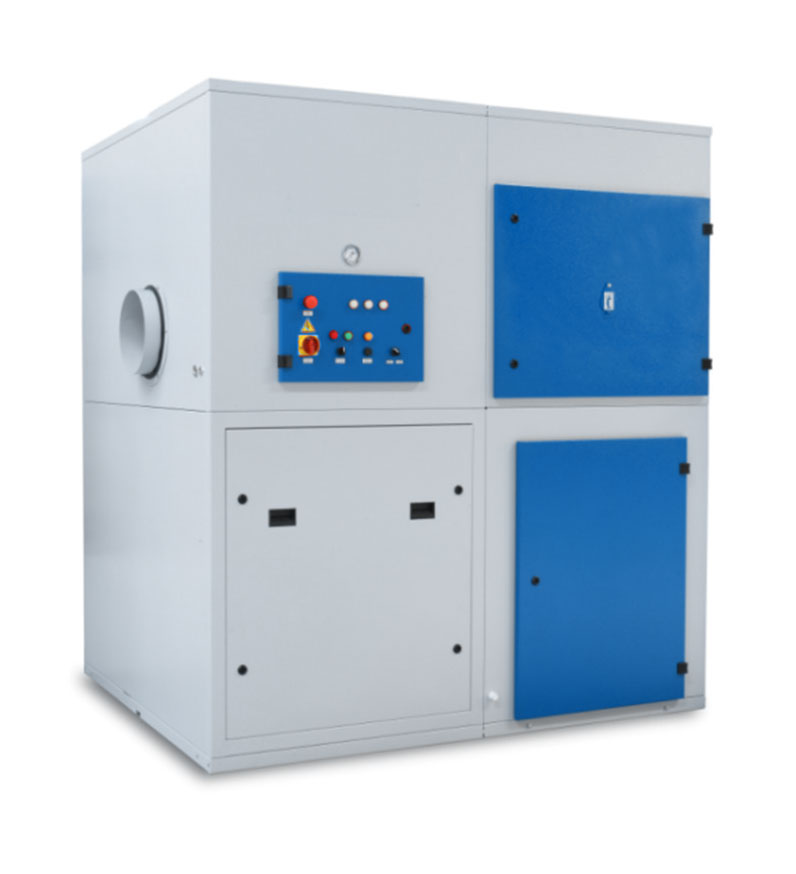 PRODUCT OVERVIEW
Plasma Laser Filter Units are specifically designed for extraction and filtration of dust, fume and smoke generated during plasma, laser and OXY cutting operations.
SPECIAL FEATURES
Ready-to-operate with filters, built-in fanmotor group, built-in spark separator, silencer and control panel.
Special panel filters with working life of 15000 – 20000 hours.
Electrical connection 400V, 3P N PE ~ 50Hz as standard. (Different electrical supply configuration options are available-On Request such as 480V, 3P N PE ~ 60Hz. etc.)
Aluminum, high efficient, back curved blade, statically and dynamically balanced fans are directly coupled to the motor.
Standard air inlet is placed at left hand side from front view. (Right hand side air inlet available-On Request.)
ΔP controlled automatic jet-pulse cleaning for panel filter elements (ideal cleaning pressure 4-5 bar) is activated when cleaning is necessary according to dust level on filter elements.
Easy to handle standard dust bin. Dust bin volume is 80 Liter.
Built-in air pressure regulator (0-10 bar).
Drainage for pressured air tank.